Aluminium & Glazing Works
Arsea specialises in the design, fabrication and installation of high-quality, secure, and durable aluminium door and window systems, crafted with meticulous care and an attention to detail.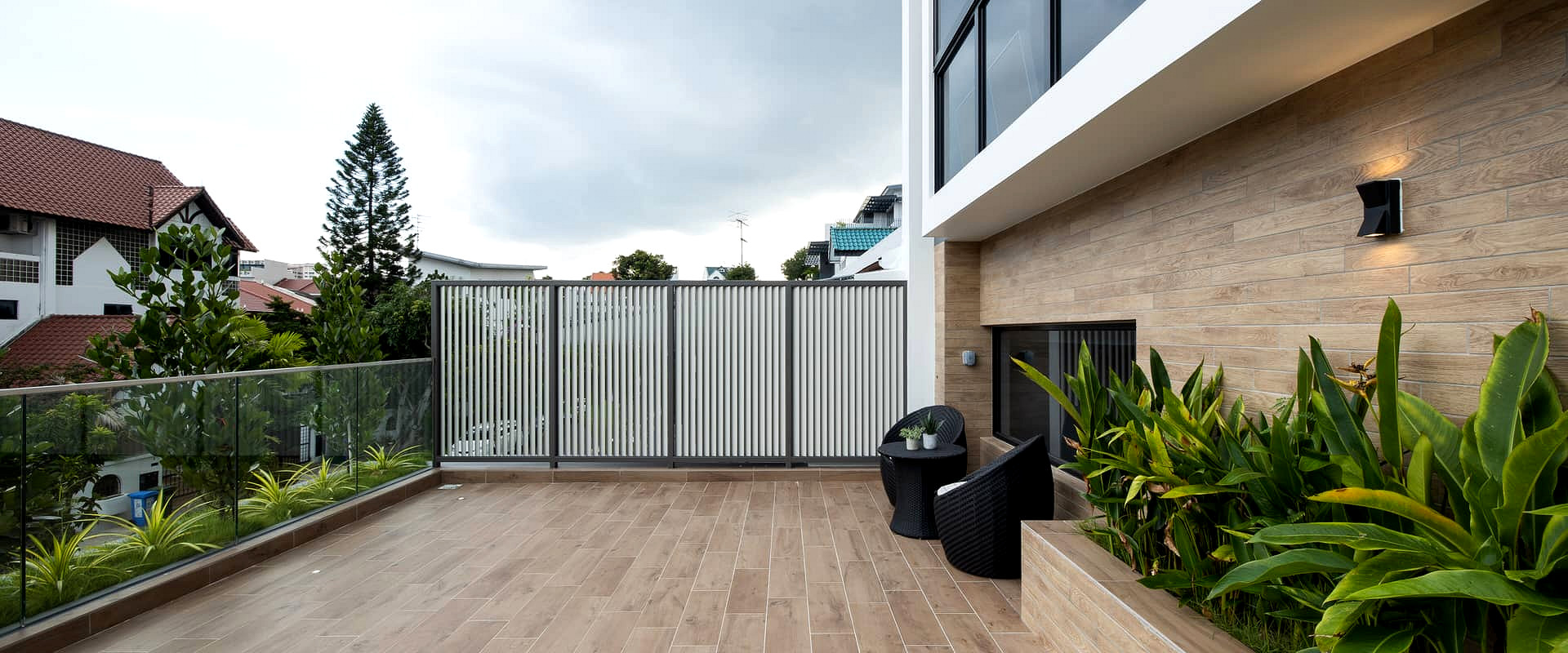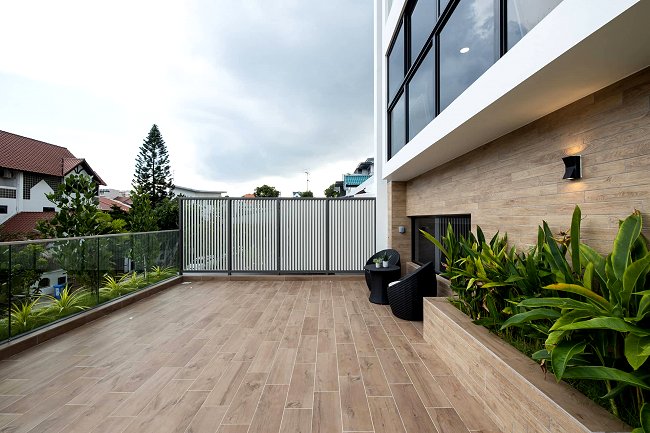 If you are considering the purchase of new windows or doors for your homes or commercial properties, there are options in the markets depending on the purpose, design, size, shape and budget, to name a few. If you are deciding between aluminium windows or UPVC (unplasticised polyvinyl chloride) windows, it is best to understand the pros and cons of each before landing on the final selection. Call us for a chat, we will be happy to help. At Arsea, we offer aluminium & glazing works. Generally, aluminium, a strong, lightweight material comes in an array of colours and finishes and importantly, is an environment-friendly and sustainable building material. If however, you prefer to use UPVC materials for your specific purpose, we can help to make referrals.
Decorative Screens
These can be tailor-made with intricate designs peppered across the property. Depending on how much sunlight you'd welcome into your home, balanced with the need for privacy, live in style as these decorative pieces add a finishing touch to your dream home.
Dashing Driveway Gates
The driveway is one of the first features of your house that greets your friends when they pay a visit or others as they pass by. A well fabricated and designed metal driveway gate can enhance your home's outdoor security and privacy levels so you feel a bit safer, and add to the curb appeal. An attractive driveway gate may even increase the value of your property and attract more interest in the market. At Arsea, we design, fabricate and install automatic & manual driveway gates – be they swing, sliding, folding or telescopic, and with or without side gates and/or audio or video systems.
Made-To-Order Doors
Doors are an important feature of a property, they are the gateway to your residence, an oasis of calm and tranquility after a hard day's work. There are many door types, from the sliding door, foldable door to the door that leads you to your private terrace, we can design them to complement the concept and theme of your home. One can also opt for an add-on with an intricately designed gate or a clean minimalist look, to suit the theme of one's home, whilst keeping the property well ventilated should one prefer to leave the main door open.
Bespoke Windows
Another important feature within any home is the windows, which receive and bathe your living room in an ethereal glow through the day. We also place strategically and design these windows for optimal ventilation using an array of casements, sliding to top hung windows to bring warmth, light and life to your place.
From seamless glass facades that either create a textured look or act as a sleek finish to your home, to introducing unique window styles and themes that complement the entire look and feel of your home holistically, we can help make your dream home come true.
Stylish Shower Screens
As far as every other aspect of your home goes, bathrooms are just as vital where its size and details play an important role in enhancing the space as an intimate, warm and cozy place where you can unwind and relax at the end of the day or which is the first to greet you in the morning.
Besides the modern 'glam' crittall-style shower screens that have recently staged a comeback, there are other types of shower screens, from sliding to L-shaped, frameless or coloured-frame shower screens; we can customize them into aesthetically pleasing décor pieces for your consideration.
Sleek Safety Barriers
Backed by popular demand are glass balustrades that can elevate a home to another notch – from 'normal' to 'extra special'. These versatile and adaptable features have been adopted across a plethora of homes for their private balconies, rooftop terraces and pool areas using stainless steel capping (for outdoors) or wooden capping (for indoors) to enhance the look and feel of your home.
Contemporary Trellises
Trellises are mostly used to provide a heightened sense of privacy, like the decorative screens. However, unlike decorative screens that offer an array of intricate custom designs, contemporary trellises are pre-made with a singular design that is either lattice, interwoven, or in the popular open framework. They can be re-modelled to build an extended pergola, an independent outdoor patio that caters for evening drinks or a barbecue area, or function as fencing for your home. They can also be used as an additional garden feature to support climbing plants that could add an element of greenery into your home.